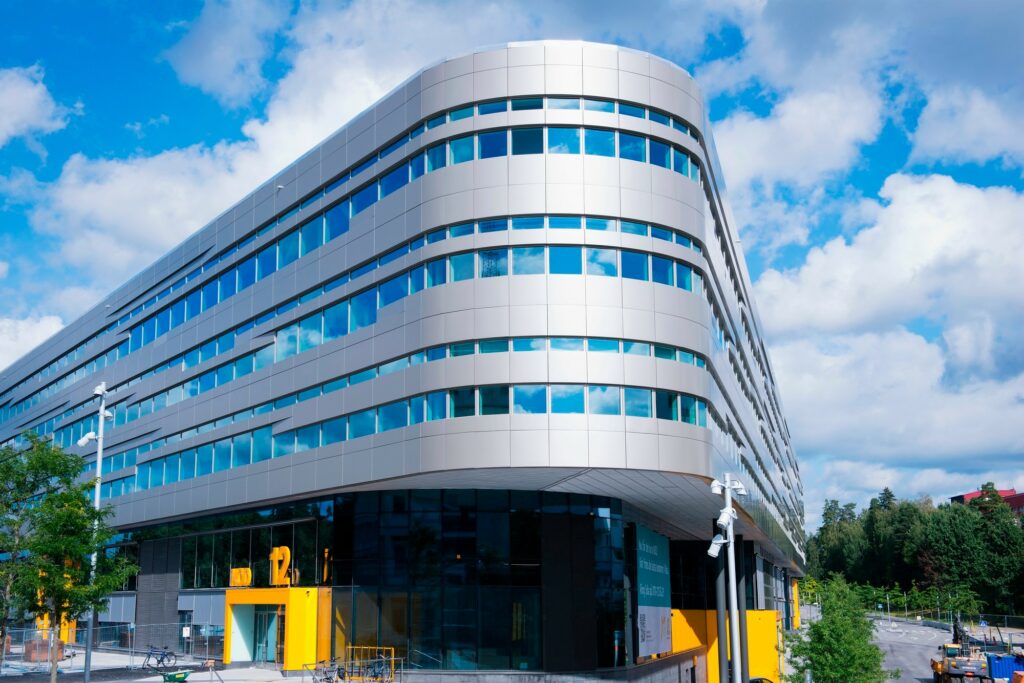 Location
The EMISA 2023 workshop is organized by Institutionen för data- och systemvetenskap (DSV), Stockholms Universitet.
The workshop will take place in Lilla Hörsalen, in the NOD Building, which is situated in Kista.
Observe: The event takes not place on the main campus of the university but in Kista.
Welcome Reception
The welcome reception will take place in the NOD Building in which also the workshop will take place.
Workshop Dinner
The workshop dinner will take place at restaurant Hasselbacken on Djurgården.
We will offer to go together from the workshop venue to the restaurant using public transport.
Alternatively, we recommend to take the blue metro line from Kista centrum to Kungsträdgården. At Kungsträdgården one can switch to the tram to Djurgården Waldemarsudde and leave at Liljevalchs/Gröna Lund. From there it is only 100m to the restaurant. The commute takes roughly 1h.
Travel
Stockholm can easily reached by plane through the airports of Arlanda and Bromma. Alternatively, one can also fly to Skavsta or Västerås.
From Arlanda there are several possibilities to get into the city center of Stockholm such as an express train, flygbuss, or flixbus. If you take a taxi, make sure to negotiate a fixed price (around 700 SEK).
Alternatively, there is also a night train going from Berlin, over Hamburg and Copenhagen to Stockholm.
If you go directly to Kista, there is a flygbuss (going to Brommaplan) directly going once per hour (hh:30) from the airport. If that one has left recently, the fastest option is to take the commuter train from the airport to Helenelund and walk the last 10 minutes to Kista.
The workshop venue can be easily reached by taking the blue line of metro (tunnelbanan) towards Akalla and leaving at Kista to walking the last meters to the NOD Building.
Public transportation in Stockholm can either payed by contactless credit cards or pre-bought in the SL app.
Accommodation
We recommend either to stay in one of the hotels close to the venue in Kista itself or to book a hotel in the city center close to the blue metro line. Examples for hotels are:
If you are not sure about the quality of a hotel or about the area it is situated in, feel free to reach out to us and ask if we would recommend to stay there.